Essential Business Tax Reports
As tax legislation continues to change, we regularly update our popular series of six business tax saving reports with the latest legislation and tax issues.
Or, buy our tax reports individually
Our tax report subscriptions are the best value way to keep up to date with the latest in-depth tax planning strategies, but if you'd prefer to buy them individually you can do so below:
Save 25%
on the full purchase prices below if you have an active
Tax Insider subscription
Property Tax Reports
Property Investment v Property Trading
This 13,000+ word report considers the main differences between property investment and property trading activities, and their implications from a UK tax perspective.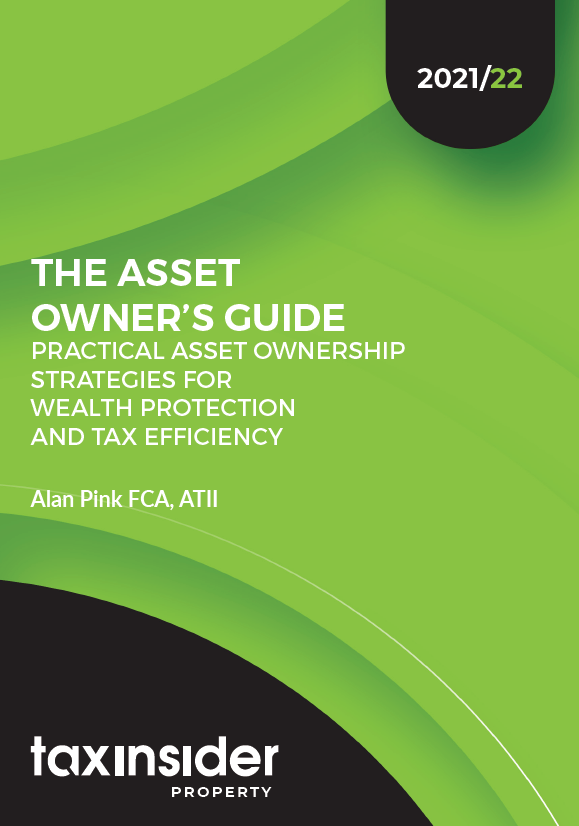 The Asset Owner's Guide
This informative report looks to provide a practical guide on how to save tax when transferring assets, and to illustrate these tax saving ideas by way of a series of scenarios.
Taxation Of Property Partnerships and Joint Ownership
This special guide is intended for taxpayers and their advisers, and will focus on property businesses held by joint owners and partnerships.
How to Use Trusts to Reduce Property Taxes
Find everything you need to know about reducing your property taxes using trusts in this 16,000+ word report.
Business Tax Reports
Year-End Tax Planning for Businesses
This special report reveals a number of strategies to help businesses make sure they are prepared for the tax returns deadline.
How to Maximise Deductions for Business Expenses
This special report presents you with a comprehensive view of the ways to maximise business expenses.
Tax Efficient Ways To Extract Cash From Your Company
This special report reveals a number of strategies to help extract profits from a company in a tax-efficient manner.
Directors' Loan Accounts Explained
This special guide explains some of the planning opportunities and pitfalls associated with the use of directors' loan accounts.
What our customers say about our tax reports…
These reports have given me the confidence and information for me to prepare my own accounts.
Helped us to monitor each company director's transactions within the company.
I needed to create an inheritance Will ensuring the future security and capital integrity for the benefit of my children. This report helped to achieve both objectives.
Unsure? Have concerns or questions?
Try our FAQ