FREE 101 Property Tax Tips for - RRP £29.97
Sign up today to get our brand new property tax saving guide.
All landlords owners are likely to, at some time or another, find themselves subject to tax on their property business. The tips in this guide cover a vast range of the most important strategies you need to know for 2022, written in short easy-to-read sections.
Written for landlords, letting agents or anyone involved in properties that need to familiarise themselves with the latest regulations regarding property taxes.
The contents of this guide include:
Different Ways Of Owning Property
Letting Accounts
Capital Allowances
Foreign Matters
Selling Property
Main Residence Relief
Gifting Property
Inheritance Tax Planning
The Use Of Trusts
Miscellaneous
Sign up to get your free copy today.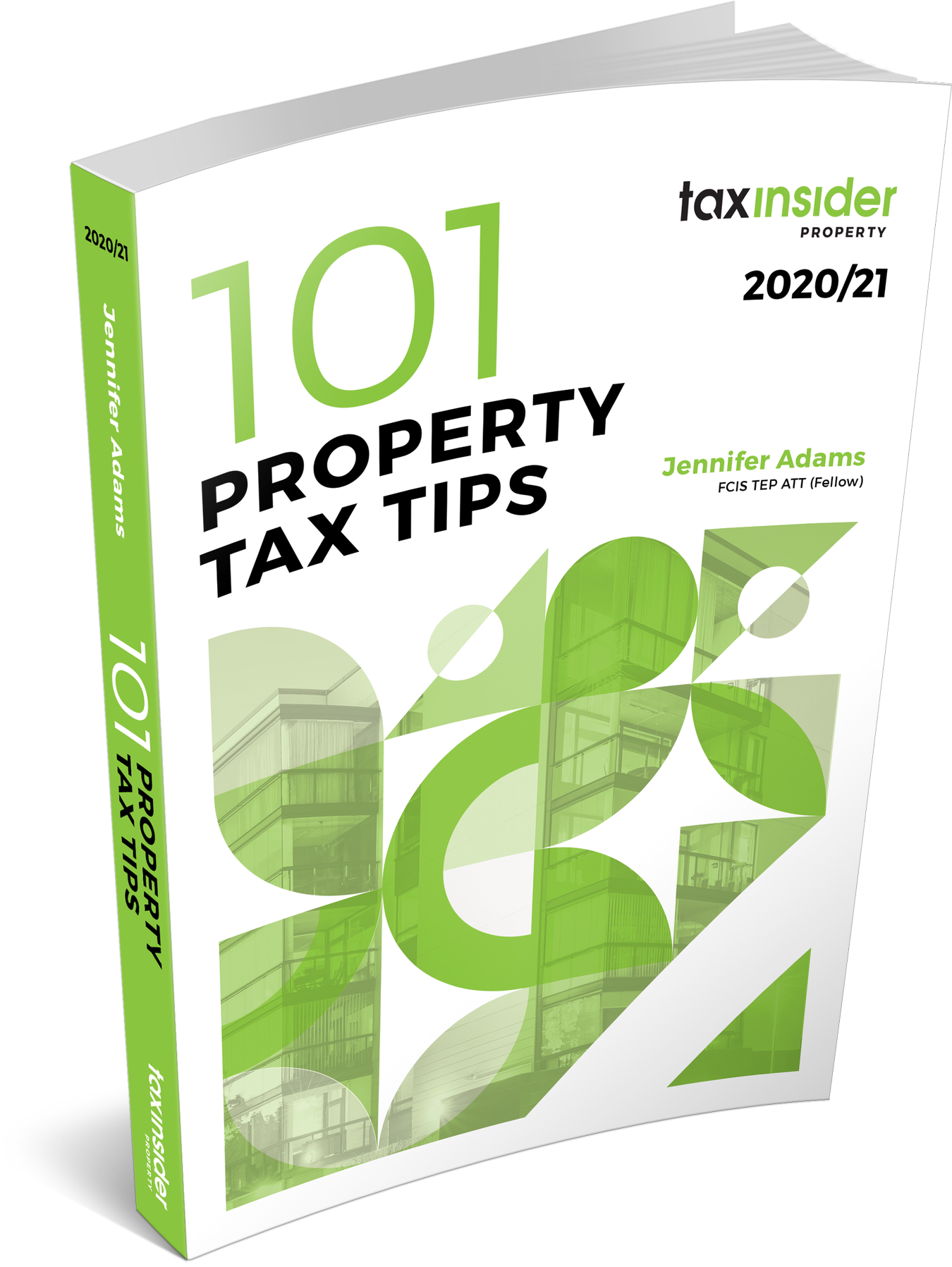 Sign up to get the e-book
Simply enter your first name
and email to sign up.
Get the eBook